KATZ/NOVOA Architects + Planners is an award-winning, full service Architectural firm specializing in residential and commercial projects, including new construction, alterations, and rehabilitation of structures.
The firm was founded in March 1988 by its partners, Ileana Martin-Novoa, R.A. and Jonathan B. Katz, R.A, MBA, in Springfield, NJ, and moved to Millburn-Short Hills, NJ in 1989. Since its inception the firm has developed a reputation for excellence in the areas of Architectural Design and Client Service. From its base in Short Hills KATZ/NOVOA has done projects in New Jersey, New York, Illinois, Vermont and Puerto Rico.
The firm's portfolio encompasses a diverse range of work including high-end residential projects, indoor pools, commercial structures, religious buildings, and banking and health club facilities. Services and capabilities include complete Architectural Services, Project Programming, Space Planning, and Construction Management.
The firm's work has been featured in publications such as The New Jersey Star Ledger, Architecture New Jersey, Garden State Home and Garden, New Jersey Monthly, Casa Diseño and Solar Today. The firm's projects have also been highlighted in Weather Shield Windows and Doors Architectural Showcase 29, and various Weather Shield Windows and Doors, Marvin Windows and Doors and Velux Windows catalogs.
In 1990 the firm received a Commendation for Design from the New Jersey Society of Architects for one of its large residential projects in Short Hills NJ. KATZ/ NOVOA is a member of the Millburn-Short Hills Chamber of Commerce, the US Green Building Council, and is WMBE and SBE certified.
MISSION STATEMENT
Katz Novoa Architects is an award-winning, Short Hills, NJ based Architecture firm. We pride ourselves on an unyielding commitment to excellence, based on the following core principles:
Creating beautiful, relevant, efficient designs that are smart, practical, and correctly proportioned to the surrounding environment.
Assuring clients a positive experience through impeccable service from end to end.
Maximizing real estate value through designs that meet programmatic and budgetary needs.
Overseeing all project components, knowing that details make the difference between a project that just "gets done", and one that exceeds expectations.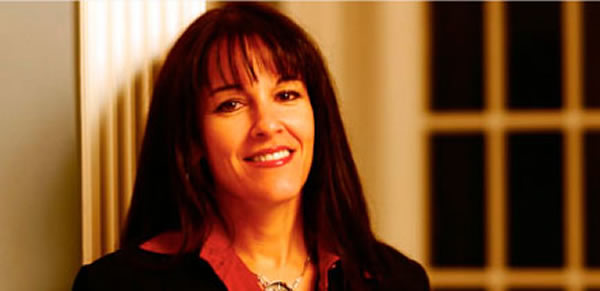 Ileana was born in Havana, Cuba, and grew up between Puerto Rico, Spain and Venezuela. She enrolled at Emory University in Atlanta, Georgia at the age of seventeen, and the summer after her Freshman year took an Architectural Design Studio at the Georgia Institute of Technology. It was "love at first sketch," and she transferred to Tech in order to pursue a degree in Architecture. During her years at Tech, Ileana had the opportunity to study abroad in France and England, and graduated with both a Bachelor's Degree in Science and a Master's Degree in Architecture from Tech. At Tech, she also met Jonathan Katz, her partner in business and in life.
After graduation, Ileana moved to New Jersey and worked for various Architectural firms until she became licensed by the New Jersey State Board of Architects. Shortly afterwards she joined her partner, Jonathan, and co-founded KATZ/NOVOA ARCHITECTS+PLANNERS in March of 1988. At Katz/Novoa, Ileana serves as the General Managing Partner in charge of the firm's day-to-day operations, including Marketing of the Firm's Services, Client relations, Project Programming and Design, Project Development Management, and Coordination of Consultants.
Ileana's Hispanic background and proficiency with several languages provide her with exceptional communications skills, and are invaluable assets in her ability to understand Clients' needs and expectations. Ileana's organizational and spatial abilities and her problem-solving skills are imbued with creativity and a keen sense for the "big picture," allowing her to understand each project's specific nuances.
Ileana is the proud mother of two very special, talented young men. Her favorite hobbies are cycling, hiking, swimming in the warm waters of the Caribbean, and traveling with her three beautiful men.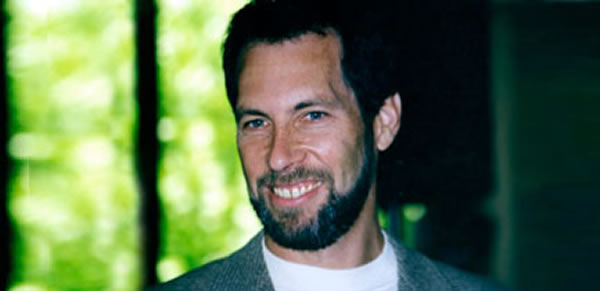 Jonathan was born in Manhasset, New York and was raised in Livingston, New Jersey. Jonathan matriculated at Kent State's School of Architecture, in Kent Ohio, in 1976, and a year later transferred to the Georgia Institute of Technology in Atlanta, Georgia. Jonathan spent his Senior year at the Ecole des Beaux Arts in Paris, and graduated in 1980 with a Bachelor's Degree in Science from Tech; in 1982 he obtained his Master's Degree in Architecture.
After Tech Jonathan returned to New Jersey, and worked for various local firms the requisite three years before being able to sit for the Licensing Exam. In September of 1986, immediately after obtaining his Professional Architect License from the State of New Jersey, Jonathan opened his own Architectural Studio, Jonathan B. Katz Architects. A year and a half later he co-founded KATZ/NOVOA ARCHITECTS + PLANNERS with his wife, Ileana Martin-Novoa, where he serves as the Partner in charge of Construction Documents and Specifications, Construction Contract Administration, Construction Management, and Consultant Hiring and Coordination. In 2001 Jonathan obtained an MBA from the Stern School of Business in New York City, and took a leave from the Firm until 2009 to help run a family-owned Direct Mail Printing Business.
The son of an innovative engineer father and artistically talented mother, and grandson of an entrepreneurial pharmacist, Jonathan counts with remarkable analytical abilities and excellent structural sense, an artistic flair and sharp eye for detailing, and a truly innovative spirit. Jonathan's favorite aspects of the projects are the structural design, and the construction phase where he gets to observe the projects come to life.
Jonathan's passions are snow skiing, cycling and water sports, and one of his favorite pastimes is analyzing how things are put together with his two wonderful sons.
The first time that we worked with Katz Novoa Architects & Planners we had small children and needed more space in our home in Summit. Ileana and Jon listened attentively to our wishes and needs and transformed our small ranch into a modern, functional, bright, living space, where our children could play and grow and where we could entertain both in and out doors.
Four years after working with us on an extensive renovation of their home, the Clients called us to discuss a new project: a house on a 24 acre plot of land two miles away.
The Clients commissioned us to design an Indoor Swimming Pool addition for their home after seeing one of projects featured in a special issue magazine entitled "Before and After." Their Expanded Ranch style home sits on a beautiful two-acre lot overlooking the Long Island Sound, in Rye, New York. Both Clients, health-conscious, avid year-round swimmers, were beginning to spend more time at their house in the country than in their Park Avenue apartment; they wanted the convenience of a vigorous morning swim without having to travel to the local swimming facility.